Window Tinting Services in Pensacola, FL
Automotive
Automotive window tinting in Pensacola, FL will enhance your vehicles appearance, reduce glare and heat in order to create a more comfortable environment, and offer protection from the unexpected. At Gulf Coast Tinting, we offer window tinting services for all types of automotive vehicles including cars, trucks, vans, SUVs, and more. We utilize only high quality window tinting products and offer professional application services in order to give you a high quality result.
Commercial
Commercial window tinting and window film application services in Pensacola, FL can result in significant energy savings, improve comfort, and update the aesthetic look of any commercial property or building. Additionally, certain window films and tints will provide additional privacy or offer protection from broken glass. Because of the wide range of benefits available, commercial window tinting has become a popular service for many types of commercial buildings.
Residential
Residential window tinting services can address and solve a number of problems including fading furniture or carpeting, hot spots in certain rooms caused by the sun's rays penetrating large picture windows, and annoying glares that make it difficult to watch TV or look out the windows. Additionally, adding window tinting to your large picture windows and other windows throughout your home can create an upscale, decorative look, offer improved protection from broken glass, increase security and privacy, and improve energy efficiency while reducing light and heat transmission. Residential window tinting in Pensacola, FL will transform the look and efficiency of your windows at a fraction of the cost of a complete window replacement.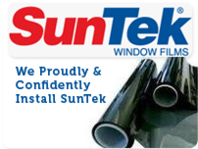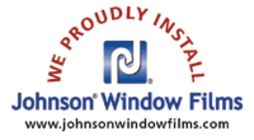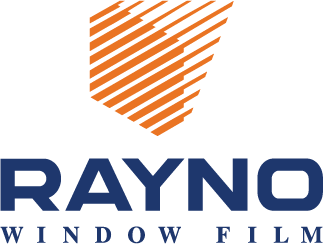 Automotive and Home Window Films
Our team in Pensacola, FL is continually learning and researching new window tinting techniques in order to stay relevant and make sure our work is state-of-the-art. We strive to make sure each window tinting job we perform in Pensacola is the best in the market and at a competitive price.

Color Stable Auto Films
C/S Films are a good color match for Trucks, SUVs, and cross over vehicles. They blend well with the factory tinted glass on the sides without a checkerboard effect. This film has no metals and is warrantied against color change from the Pensacola sun. Comes with Lifetime Manufacture Nation Wide Warranty.

Ceramic Auto Films
This is the latest technology in window films today. These films have a IR Rejection of up to 93%. They block certain wavelengths of the Pensacola sun`s infrared harmful radiation and reject the heat without reducing natural light. These films enhances your vehicles and bring out a luxury look.

High Performance Auto Films
HP Films have a high heat rejection because of the metallic layer with a smoke look. The solar reflective is up to 12% and a solar rejection up to 60%. Comes with a Lifetime Manufacture Nationwide Warranty.

Carbon Series Auto Films
This dark, matte-finished window tinting film is a stylish and effective tinting solution for your Pensacola, FL vehicle. This film blocks up to 40% of infrared light, cooling the inside of your vehicle and protecting your interior. Additionally, this superior film will not fade over time.

Home and Commercial Window Films
We offer a variety of window films to meet your needs. All of are home and commercial films have a solar and IR rejection. We carry films that are almost clear for a natural look on the front of your home or store front. We have films for your sun room that have a maximum heat rejection up to 80% and a glare reduction up to 91% to give you total privacy and comfort from the Pensacola, FL sun. Call us to come out and give you a free estimate. All our films come with a Lifetime Manufacture Warranty.